Publications
The Massachusetts Dental Society produces three highly respected and award-winning publications. The quarterly Journal of the Massachusetts Dental Society includes clinical and practice management articles and the bi-monthly MDS Connection, a digital member newsletter, covers licensure, regulatory, and practice management topics, as well as MDS initiatives and updates to help member dentists improve their daily practice and plan their careers. The semi-annual Word of Mouth is a consumer newsletter that aims to educate the dental patient on the importance of oral health with timely articles on dental conditions and oral hygiene that affect their health.
MDS Journal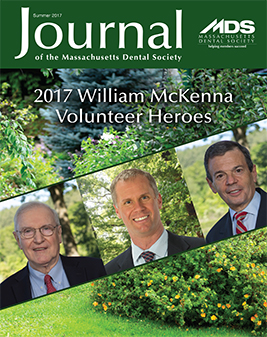 Details
MDS Journal
MDS Connection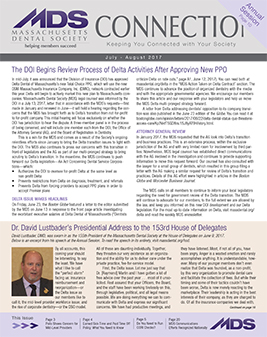 Details
MDS Connection
Word of Mouth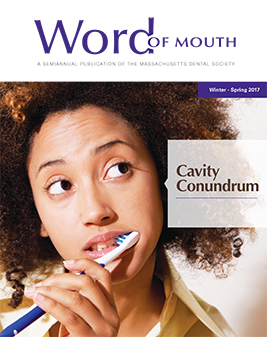 Details
Word of Mouth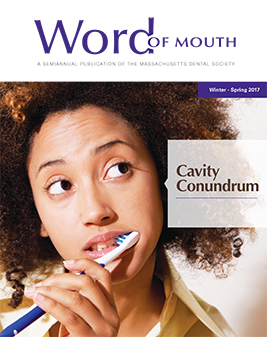 Winter-Spring 2017
It's a cavity conundrum. In the morning, you brush with fluoridated toothpaste and swish with antiseptic mouthwash. In the evening, you brush and floss. You may even go the extra mile to scrape the film off your tongue every day. And you definitely visit the dentist every six months to ensure your "chiclets" are in top form. But wait. What? A cavity? Why? What causes some people to have cavities while others don't?
Also in This Issue:
Advertising Opportunities
The Massachusetts Dental Society offers a variety of advertising opportunities.